It's been a long journey…but to win Best of Show at LaQuinta Arts Festival, the number one show in the nation…so worth it!  It's such an honor to just be there, so this will stay one of my most cherished accomplishments for years to come. Thank you LaQuinta!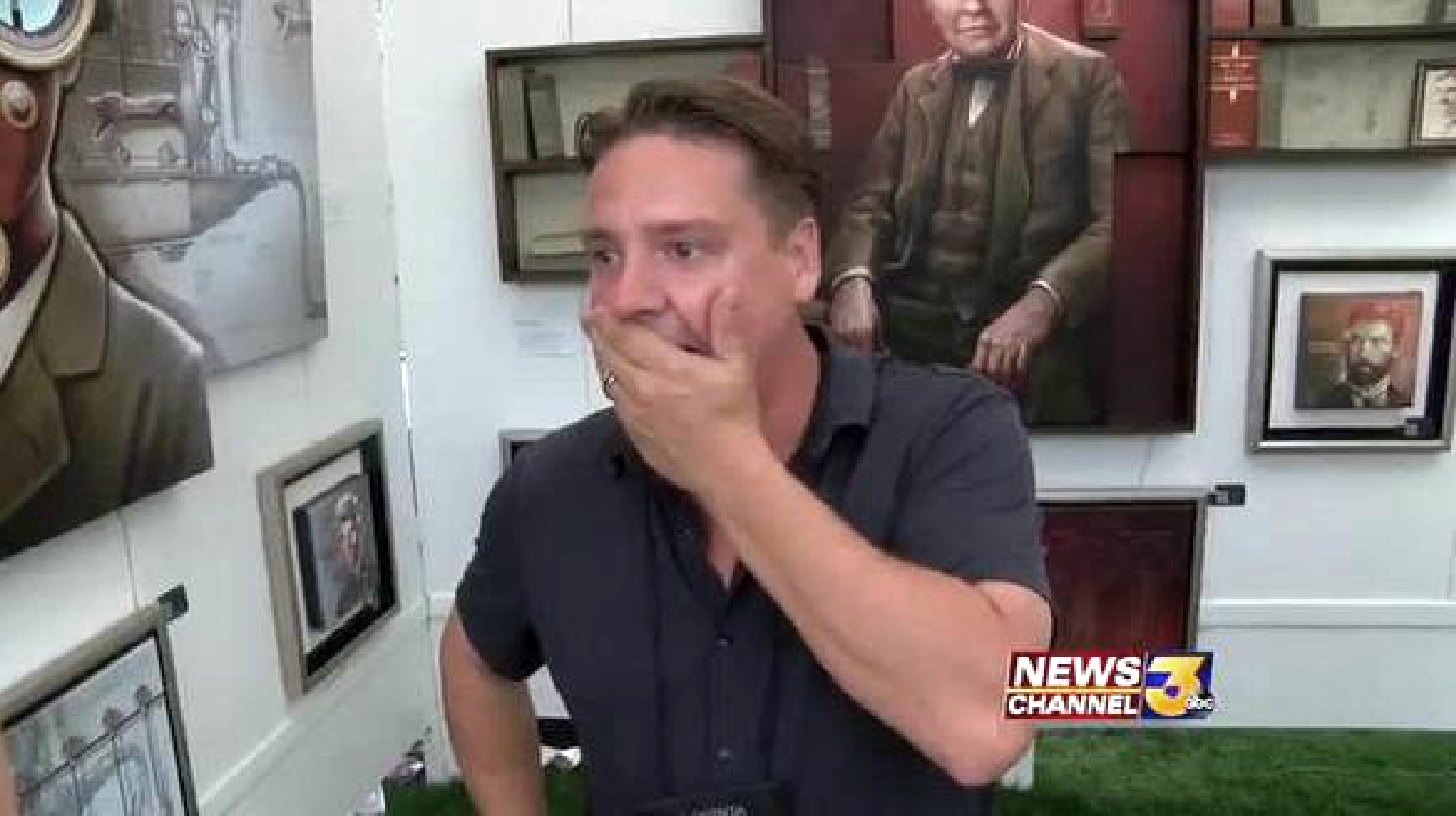 They caught me off guard on live TV, check it out.
You can buy art from his online store.
If you are interested in an one of a kind, mixed media original, please call 407-221-7732